International Women's Day: Women Who Rock My World
Happy International Women's Day! For over a hundred years, women around the globe have used March 8th to celebrate the progress made in attaining women's rights and to draw attention to the issues that still hold women and girls back. We asked some of our Elite models to talk about their fellow females who inspire them on the daily.
Eva Klimkova, 19, Czech Republic
I admire women who are happy. My mom is my heroine - she's always able to conjure a smile to my face. She is the angel in my life. She believes in me and always says that I am beautiful. My sister inspires me too, she's beautiful and confident!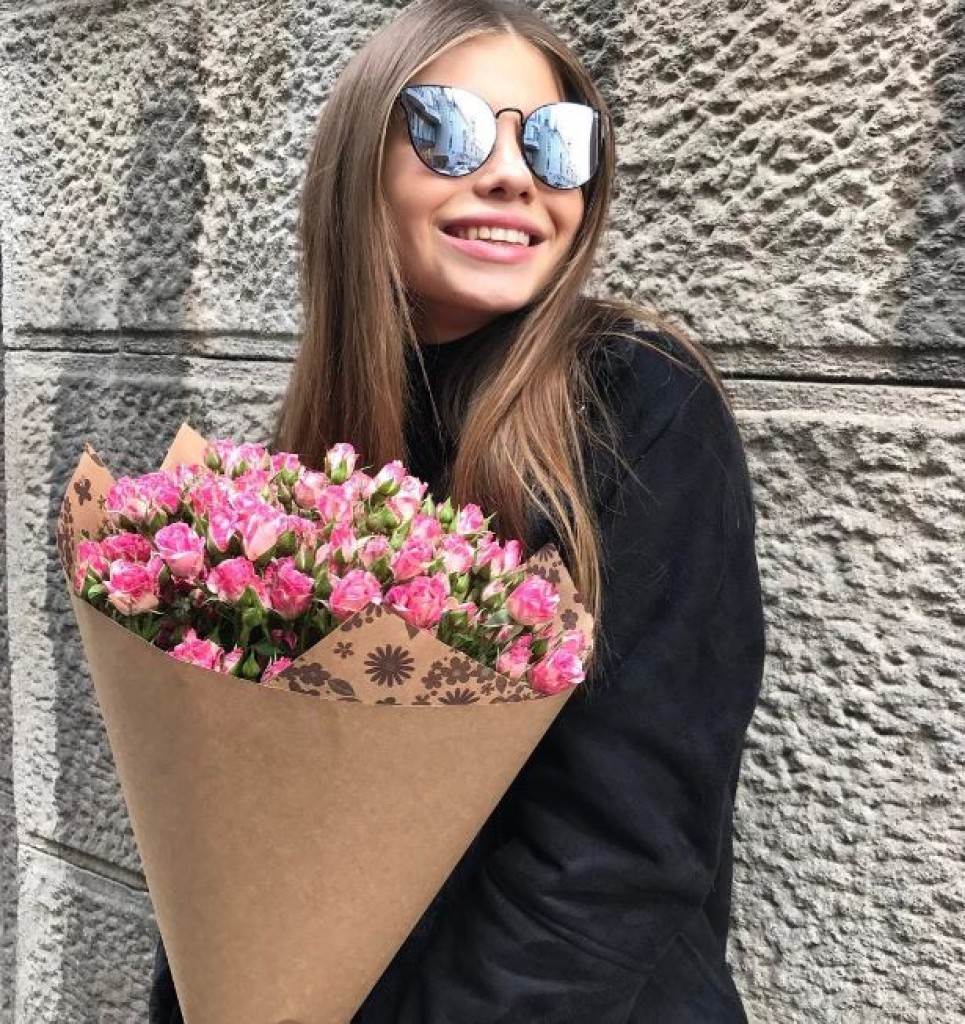 Kate Li, 18, Russia
I admire women who are intelligent, loyal and self-confident. Beyonce and Rihanna are my favourite artists but my mum and my grandma are my heroines. My mum is literally the best person in the world!
Marion Ravel, 22, France
Anyone that stands up for themselves inspires me. Boys always have it easier than girls, so I respect someone who fights to achieve good things. My mum taught me that what's inside is what matters most. I love Frida Kahlo, the feminist thinker, who used art to question identity. The singer and model Grace Jones promoted the androgynous look and challenged the fashion industry's views on black women.
I've met so many women in the fashion industry that are awesome! I once saw Vivienne Westwood being interviewed backstage about green energy and about being a woman - it was very inspiring! Paris is Burning is an ode to transgender women, and people who express their femininity through performing. In it, Venus Extravaganza proves that despite what the other people think, you should always believe in yourself and stand up for who you are.
Harriet Longhurst, 16, England
For me, good work ethic, determination and sophistication are what I look up to in women. The film 'The Devil Wears Prada' shows a women who is very determined, in a powerful role. I really admire my grandmother, my Nan. She
is always there for me when I need her and she always strives to be the best she can be.
Diana Tieplova, 17, Ukraine
I love the film 'Roman Holiday' - Audrey Hepburn is just perfect! The fashion industry is full of strong, inspiring women - my favourite would have to be Yasmin Wijnaldum!
Saffron Vadher, 19, England
I love the fact that the main female character in the film 'La La Land' finds success on her own.
As women, my friends inspire me - Jade is always determined and Izzy works very hard. Also my mum, who is
really kind and caring and never angry.
Yvonne, 19, Croatia
I love the film 'Girlfight' because despite the main character's father not believing in her, she proved she can succeed. I was scouted by my best friend Veronika - she's always there for me.
Endurance, strength and being caring are all really important strengths for women, for me.
Britt Van Der Voort, 18, Netherlands
In women, I admire g
enerosity, love, confidence, inner beauty, power, feminism, pride, taking care, being happy and helping others! I love
Michelle Obama. She cares about people and her quotes are just the best. I also love
Beyoncé, aka Queen B, for the amazing confidence she inspires in people. I felt so strong when I went to her concert!
But my mom is my biggest heroine of all, I
love, love, love her! She conquered an illness and while she did, she took care of everyone else so much. My favourite film is
I Don't Know How She Does It – it's about a mum with a full time job and children. My mum
is always there for me. She has the answer to everything. She is an idol to so many people, but the biggest for me.
Andjela Milanovic, 23, Switzerland
I love Rihanna, she's so bad-ass. My sister is my heroine – although she's younger than me, she's strong and independent, I know she'll always give me her honest opinion. My two best friends also inspire me – they are beautiful and always positive.
Emily Unkles, 17, England
My mum is very funny! I look up to women who are strong and confident, like my grandmother, my Nan. My best friend Chloe also inspires me because she's so determined and always happy. And my favourite song? "Flawless" by Beyoncé!
Lilly Lueesse, 19, Germany
The best film about women is 'Coco',
because it shows how one of the first women could become successful in the fashion business. I really admire
Toni Garrn, she just looks awesome and uses her success to raise money for her project 'Because I am a girl' with Plan International. But women who are close to me inspire me too - my mum, for her unconditional love, my little sister, and my best friend Eva
because she is the most patient, supporting, funny and loving person I know!
You might also like...