What Went Down In Cuba At The Chanel Cruise 2016/17 Show
Last night,
Chanel
held their Cruise show 2016/17 in Havana. Cuba have recently relaxed their border restrictions towards to US, going from no-go communist zone of the past, to tourist destination and luxury resort of tomorrow. Top models from the Elite Model Look competition
Josephine Le Tutour
,
Pauline Hoarau
,
Antonina Petkovic
,
Alecia Morais
,
Camille Hurel
and
Bara Podzimkova
all walked in the show and were seen on social media enjoying the sun-drenched streets. Here's how it went down.
Hot wheels
Bara Podzimkova poses with a vintage car
Jaunty style
Antonina Petkovic on the catwalk. The collection joined together masculine and feminine elements, such as flat brogues with the traditional Chanel tweed suit.
Signs of the past
A Che Guavara mural, as spotted by Josephine Le Tutour
Historic setting
Chanel held their show on the Paseo del Prado, Havana's main street. Re-designed by a French architect in 1928, the street symbolically unites Cuba and Chanel's home country of France.
New York girls
Alecia Morais poses for a photo with Elite top model Bhumika Arora
Hello, kitty
Josephine spends a moment with a kitten
Print perfection
Bara Podzimkova on the runway, wearing one of the bright pieces in the collection which incorporated vintage cars in the design
Sunshine bright
Pauline Hoarau on the streets of Havana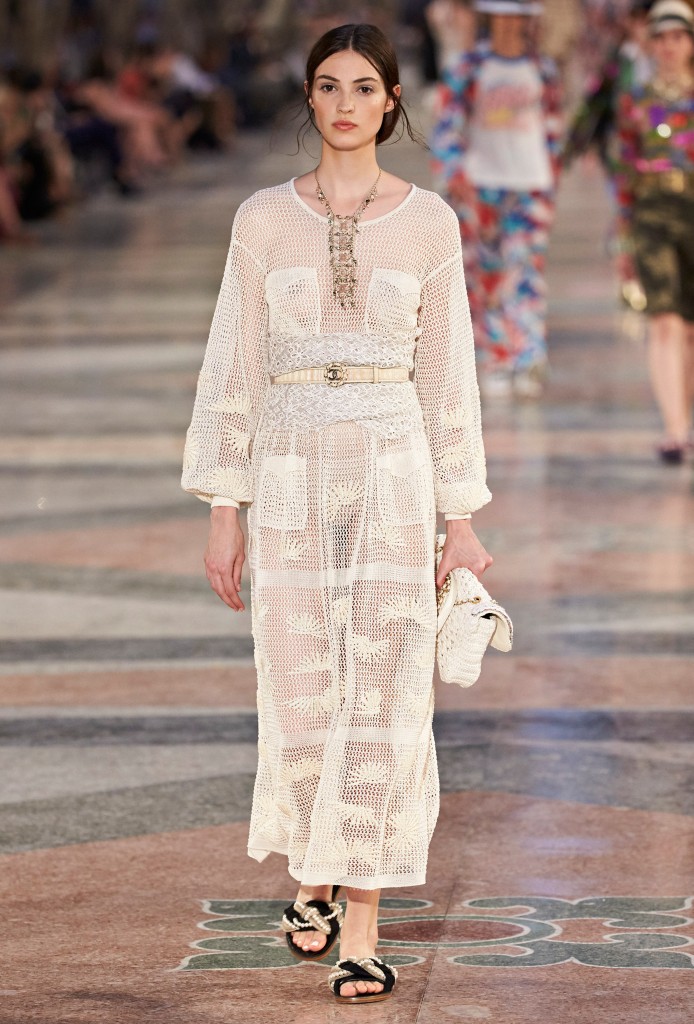 Bright in White
Camille Hurel in a lacy ensemble
Best friends
Models and guests were driven around in a fleet of vintage Cadillacs. On the backseat, Pauline and Josephine pose for a shot
Beret beauty
Pauline Hoarau had two looks in the show, including this relaxed short suit
Bold and bright
Antonina Petkovic captures the streets of Havana
#EliteGirlsDoItBetter
Bara Podzimkova was spotted with fellow Elite model Lauren de Graaf
Final bow
Karl Lagerfeld took his bow wearing a sparkly jacket from Hedi Slimane's final collection for Saint Laurent
You might also like...