Top 15 Winners Elite Model Look World Final 2017
We are thrilled to announce the Top 15 of Elite Model Look 2017. After a search in 36 countries, with thousands of applicants down to hundreds of National Finalists, to 63 World Finalists, we have the Winners who can now sign with the world's largest and most prestigious model network.
Each win a model contract with the global Elite Model Management network. For the girls, there are 10 Winners, including one Overall Winner, and for the boys, 5 Winners, including one Overall Winner. As prize, each are offered a top model contract with the global Elite Model Management network.
Meet the Top 15 below.
Overall Boy Winner: Antonio from Brazil
I am very, very happy to have won Elite Model Look, I could never had imagined it, it was such an amazing surprise! I was quite nervous before the show started, when I was waiting to go on stage, but I felt really excited when I walked on the runway. I found out about the contest because at my school, there was a flyer about a scouting trip in my city, and I decided to go, but only out of curiosity. I never thought I would ever do modelling before, or that I would win the Elite Model Look contest. Before that, I wanted to study agriculture, or to be a mechanical engineer, or go into the army. Being a model is a completely different life from all of that, but it's an amazing experience. Outside modelling, I am interested in all kinds of extreme sports, anything that gives me adrenaline. I am part of the Brazilian Boy Scouts, we go on trips and learn how to do things outdoors. I like wild camping with them, I love swimming, football, handball, and all kinds of sport. And of course, I like partying with my friends! I will celebrate with them when I get back for sure.
Overall Winner: Valeria C from Russia
I am very happy to have won the competition. When they first called my name, I couldn't believe it, I thought it was a mistake! But then I realized that I am really the Winner, it was amazing. The show was good – at first, I was a bit scared, because it's a very big, very important show, but then I started to enjoy it. Apart from winning, my favourite part of the show was taking off the hoods, it was really dramatic. When I was first scouted in Russia, I was not tall enough to be a model, but my mother encouraged me to be a model. I hope that when I become a top model, I will work with all of the top brands, it's my dream! I am from Moscow, from an area called Lublino. If I was not a model, but perhaps I would go to MGIMO, one of the top universities in Russia, to study Global Economics, I think it's very interesting. Outside modelling, I love reading books. Twice a week, I go to the swimming pool for lessons, and this contest, I want to learn to sing. My parents were watching the show live online, they couldn't be at the show. After the show, I called my mother, she was just saying, "oh my God!!" She was so happy. I won't have time to celebrate with my friends when I have exams, but at Christmas time I will have a party at my grandmother's house with my family.
Han from Belgium
Beatriz from Brazil
Petra from Croatia
Mona from Denmark
Elisa from French Guyana
Siggi from Iceland
Valeria B from Italy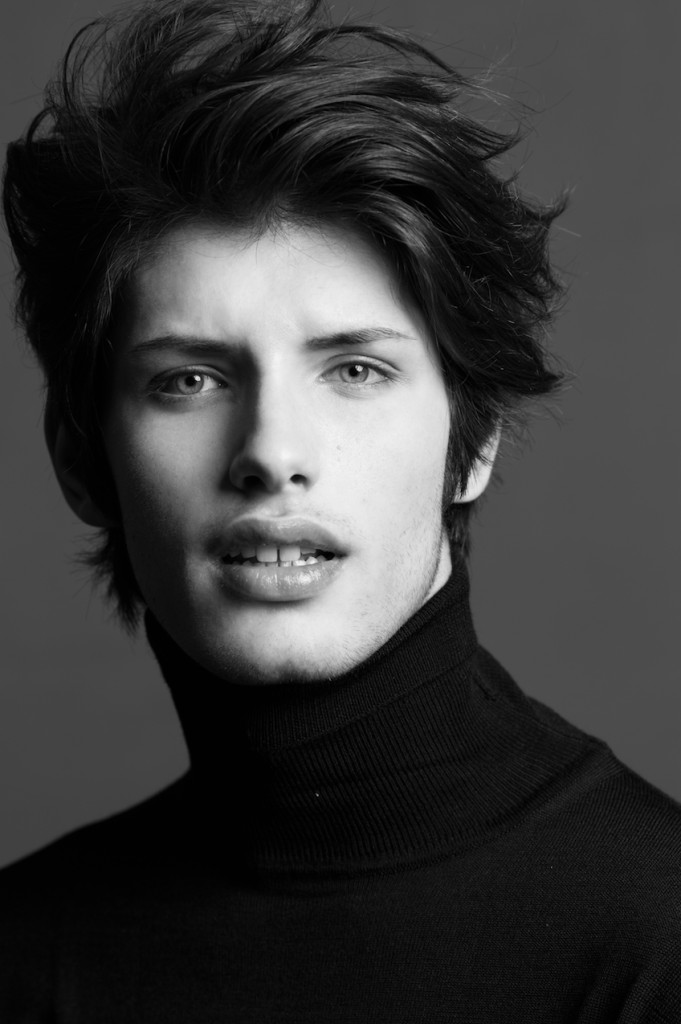 Alessandro from Italy
Lissa from Kazakhstan
Renée from Netherlands
Natasa from Slovakia
Nana from Ukraine
Hakil from United States
You might also like...