Pauline Hoarau Walks For Victoria's Secret
Every generation has their own benchmark for supermodel stardom. Since 1995, Victoria's Secret has made headlines by casting the brightest stars of the runway in their underwear extravaganza. And this year, EML 2011 winner Pauline Hoarau donned the famous wings.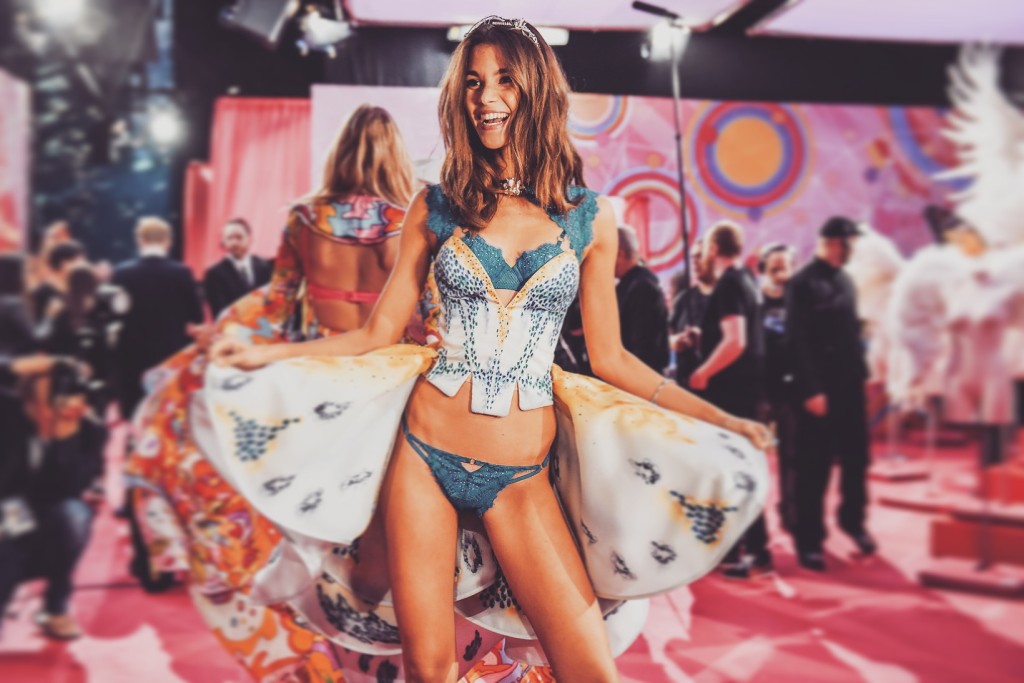 Amazing, positive energy
To ensure the best takes for camera, there are two shows. The first is mainly for friends and family; the second, for press and guests.
"It is insane how fast the day went by and how fast a show actually is!" Pauline told us. "The best highlight was definitely the entire first show! We had a screen backstage to watch it live, and everyone was cheering each girl on the runway - there was such an amazing, positive energy.
It is so, SO exciting to get out there on the catwalk for this event, and I enjoyed myself so much that I couldn't take the huge smile off my face. As soon as I finished my walk, I just couldn't wait to do it again!"
Jumping for joy
Pauline posted an incredibly sweet video of the moment she found out she made the cut - watch it here!

She joined household names Joan Smalls, Adriana Lima and Kendall Jenner on the podium, alongside fellow former EML girls Alessandra Ambrosio and Constance Jablonski.

Big deal
The show, which famously fuses fashion and entertainment returns to New York for the 20th anniversary, and will be broadcast to millions via the CBS network on 8th December.
The casting is notoriously difficult. The girls must do walk throughs in front of twenty or so casting agents, with cameras on them from the off.
Body beautiful
Victoria's Secret angels are known as much for their exquisite physiques as their killer smiles. Pauline keeps fit by jogging, cycling, dancing and doing yoga.

"I also eat a very balanced diet," Pauline told the Huffington Post. "I love fish and I often eat with rice, salad. I'm drink a lot of smoothies too, and I take vitamins."

Runway success
To date, Pauline's star has been very much on the ascent. She has opened for Dolce & Gabbana and was one of the girls chosen to snap a selfie on the runway of their SS16 show.
Some have greatness thrust upon them...
Pauline never considered a career as a model, but her friends encouraged her to apply to the EML in her native Reunion Island in 2011. She put her home country on the map, making it to the Top 15 and has never looked back since.

An entertainment extravaganza
As well as fashion, music makes the Victoria's Secret Fashion Show show a night to remember. Although Rihanna dropped out last minute, The Weeknd, Ellie Goulding and Selena Gomez were last night's hot performers.
Ladies' night
For Pauline, friendship is one of the best perks of modelling. After participating in EML, she values the relationships she has formed with people travelling all over the world.
Education is important to Pauline too - after EML, she returned to school to graduate before embarking on her career. Smart girl.
Flashback
Rewind to 2011 with the EML Finalists 2011 videos. She describes what she was planning for her final performance - she is so cute! Watch Pauline's interview here.
You might also like...