One Year On: Eml 2015 Winners Look Back
What can the class of 2016 expect to be doing a year from now? Just 12 months after they won the Elite Model Look 2015 contest in Milan, the winners of last year's competition reflect on their first year in model life.
Tristan Tymen, France
My favourite thing so far has been a shoot I did in Barcelona, it was a campaign. I was there for two days, and it was a lot of fun. I couldn't have imagined doing this this time last year - I was working in a sports shop when I entered Elite Model Look!
Tristan Tymen, France
Since winning last year, I did the DSquared2 show in January, and I was in Milan for men's fashion week in June. I did a presentation for Ralph Lauren and for DAKS, and Cerruti in Paris. It's important to meet as many people as you can, and to build up your career.
Chiara Leone, Chile
My name was the first name to be called when the Top 15 finalists were announced at the EML World Final- I was so nervous, it was like a dream! I made great friends at the World Final, a few of which I'm still in contact with. Hanging out with Leia in Milan was cool; she has literally become my sister since we did Elite Model Look together. We became close in July after she asked if she could stay at my place to sign with Elite Milan - we talk almost everyday now!
Watch the World Final 2015 Webseries
Qiman Hu, China
Since the final last year, I've been in amazing fashion magazines like Vogue, Harper's Bazaar, Grazia and Elle. I've also walked catwalk shows in China during fashion weeks. LiuWen has always been the Elite model I look up to with respect since I was little - she is my biggest inspiration. From her, I learnt not to lower your dreams for the reality, instead, raise belief in yourself to match your destiny. And most importantly, be grateful!
Anouk Thijssen, Netherlands
After the finals in Milan, I went back to school, but this summer I finished school and started modelling full-time. I did fashion week in Paris in September - after the Givenchy fitting, Riccardo Tisci asked to bleach my hair. I was a bit nervous, but after I got used to it, I really like it!
Anouk Thijssen, Netherlands
I never imagined that I could do this, last year everything has changed a lot. A whole new world, with a lot new experiences! My advice for this year's finalists is to just enjoy everything, it's a once in a lifetime experience. It's really special that you already got so far, just go for it!
Benjamin Aston, Switzerland
One of the best things about the competition was that the other competitors were strangers at the beginning, but by the end of boot camp, we were like a family! The participants of the 2016 contest should enjoy it as much as they can, and be proud of themselves that they've already made it into the World Final - that's a big achievement!
Maria Almenta, Spain
It was amazing to see the final photos in Vogue Italia from the Elite Model Look WF15. Seeing myself in Vogue and having the chance to work with an amazing team was a very special gift! My advice to anyone competing now would be to be the hardest worker in the room because every single moment counts. Take the advice people give you and ask for feedback as much as you can - it will keep you on the right track.
Leia, Reunion
Everything was so magical about doing the Final last year, and I made so many friends. I'm close to Chiara and Anet, and i'm still in touch with Tristan, Benjamin, Maria, Bella, Mattia, Markel and a few more! I really loved the photo shoots because you feel like you transform into a character. I can't wait to turn 16 next year so I can start working, I really want to walk at fashion week!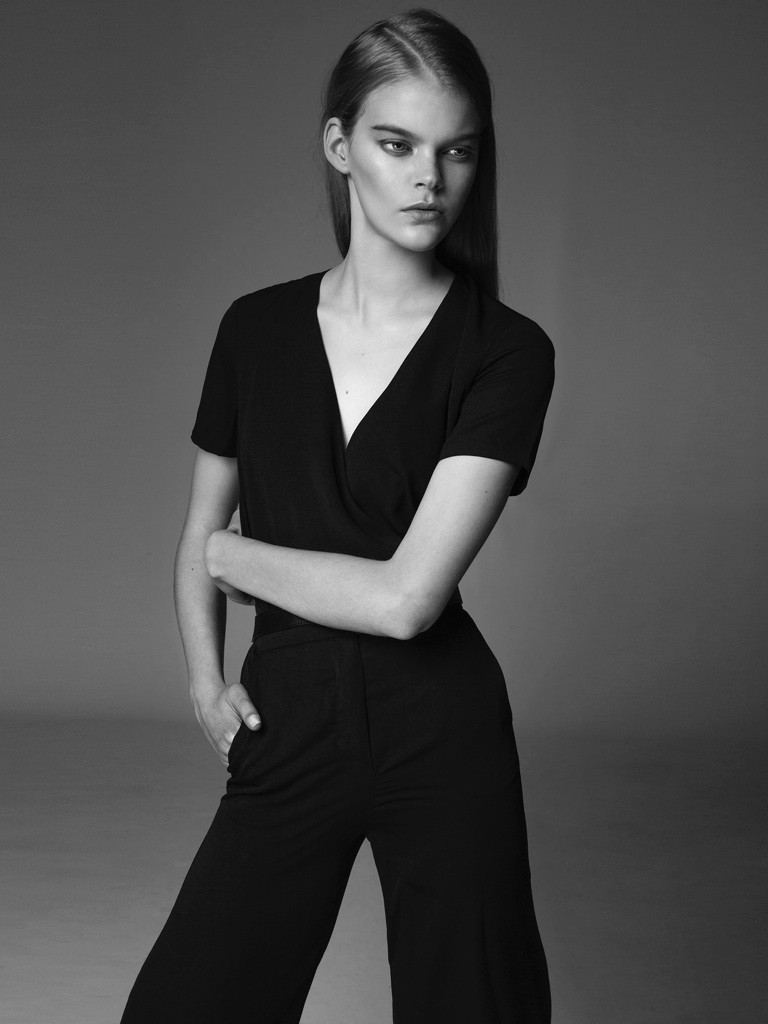 Charlotte Corn, UK
I saw Matilde Rastelli, who represented Italy last year in Paris when she opened the show for Givenchy, the same show that I was in. It was amazing! With modelling, I've been able to travel across Europe by myself. I'm very grateful for the opportunities that EML has given me but I think it's good for people to know that success isn't the same thing for everyone - go with your own path!
Mattia Creanza, Netherlands
I am half-Dutch, half-Italian, so I speak fluently in both. It helped me connect with the production crew at the EML World Final last year, as a lot of them were from the same city as my Italian family, we chatted a lot. Since then, my favourite thing I've done has to be the Yves Saint Laurent campaign - the YSL01 campaign by Anthony Vaccarello. It was such an honour and it's very cool to see yourself hanging on huge billboards in Los Angeles, New York and Paris
Lea Novosedliakova, Slovakia
The photographer Luc Braquet inspired me a lot during the EML World Final last year. Elite taught me not to worry too much. Since the competition, I have spent three months modelling in Singapore. It has been amazing to experience a completely different culture! Apart from modelling in 2016, I also passed my driving test. I'm so happy now that I have a car!
Mathilde Charuet, France
My favourite memory from the EML World Final last year was the moment when Ruben Rua said my name, it was incredible! From the hotel, to discovering Milan, to the people who were so kind, everything about EML was amazing! When I saw the photos of myself in Vogue Italia I was so proud! It was cool to share the experience with Leia, another girl from the 'French squad' too!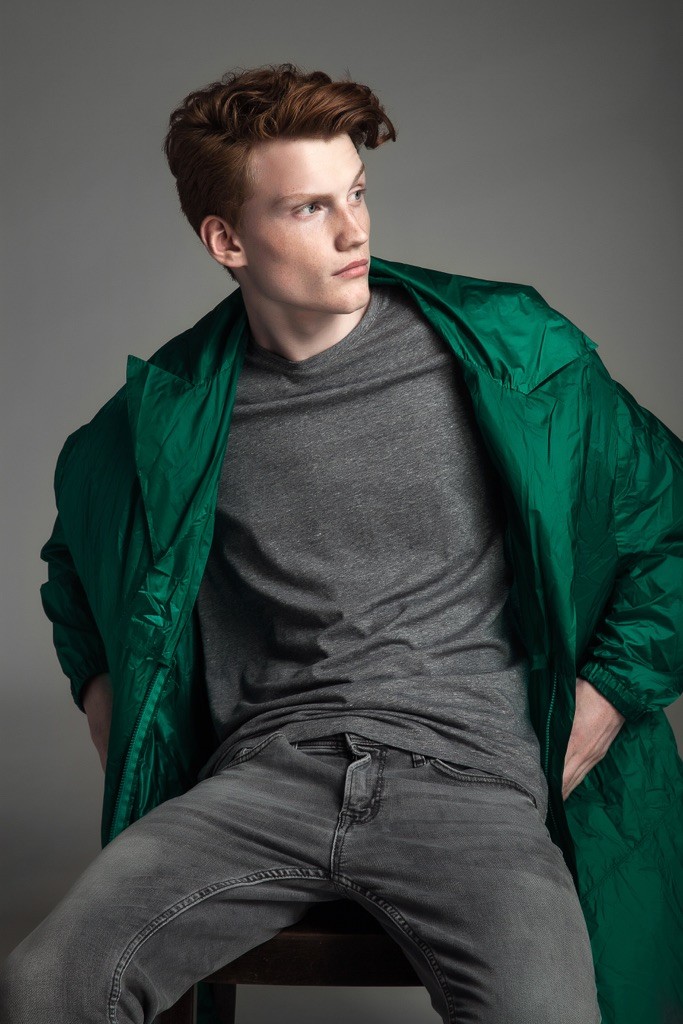 Kristian Cernik, Czech Republic
I enjoyed the World Final 2015 as much as I possibly could! I met people from all over the world- it was such a good experience. I remember the song, 'Hymn for the Weekend' by Coldplay inspired me a lot.

Matilde Rastelli, Italy
Working on the Givenchy campaign has been my biggest achievement since the Elite Model Look last year, and having the opportunity to work one more time with Riccardo - I am much more confident and open minded now. For me, the best thing about competing last year was meeting so many people from all over the world. I have especially kept in touch with Maria from Spain. We saw each other in Ibiza this summer and then a couple times in Milan, Italy.
Simon Jorgensen, Denmark
I didn't expect to be in the Top 15 - when I heard my name being called out I thought for a second, "was that my name?" And then I tried to look cool even though I nearly messed up! My advice for anyone doing the competition this year is to listen to Ruben Rua. He knows what he is talking about and wants you to do well - his advice at the World Final 2015 shaped me as a model.

You might also like...