Elite Model Guide To The World Cup 2018
The World Cup kicks off in just a few days! We asked Elite models who they will be supporting, chances of success and the joy of taking part in this international tournament in the world's most popular sport. Scroll down to learn more.
Davidson, Nigeria
I'm counting down to the very first game of the World Cup. I love how it makes everyone is united as one. Every team who has made it to the World Cup is a strong competitor and every game will be a challenge, so Nigeria have to play our very best to be able qualify to the next round and further. Can Nigeria win the World Cup? Yes why not, it's football anything can happen! I strongly believe we have a chance to go far or even the finals! My favourite player is Alex Iwobi, because he plays for Arsenal.
I've been an Arsenal fan since I know what the sport football was ,my dad is an Arsenal fan and growing up I watched Arsenal on TV and so I fell in love with how they played football. I love the whole team but I have my favourites are Ozil, Aubameyang, Mhkitaryan, Ramsey, Bellerin, Lacazette, Xhaka and Alex Iwobi. I play football at every chance I get, I used to play with my friends growing up in Nigeria, on every corner and in every space we could. If I wasn't a model, I wish I was a professional footballer because I love playing and I dreamed of playing for Arsenal since I was little. My family loves football – my mum, my dad, my uncle, my cousin and most of my friends are Arsenal fans as well!

Danielle Sandhu, England
I have played football all my life. When I was 10, I really wanted to be in a team, but my local team only had a boys' team, but the chairman said if I could find the numbers then we could create a girls' team, so a week later I returned with a group of girls ready to create Retford United Football Club Girls Under 11's! There was no money for our team, we had to do a lot of fundraising. I played for them for 8 years and never missed a match! When we got older, we went on to a high level of football in the Nottinghamshire league. I also trained with Sheffield United Academy and was scouted for Sheffield Wednesday. I still play charity games now and still like to have a kick about and do tricks, it's great when no one expects it as well!
I am really excited for the World Cup. I love the atmosphere when England do well! I think we can go all the way this year. We have a young team that will be full of energy and excitement. I love Harry Kane and Jamie Vardy. If they gel together then they can win it for us! They are both very talented players. My brother got me in to football, as soon as I could walk he had me in the goal and kick the ball at me! I fell in love with the sport and went on to play until I was 18! He also would buy me all the Tottenham Hotspur's kit so I could be like him and support Spurs! I had an England shirt from Euro 2004 with Sandhu 9 (the number I always played) on. I still have this at home somewhere! If we start to do well then I will definitely buy a new team shirt and wear it with pride! If I am in Ibiza then I will watch the games at my fiancés bar, Linekers. The atmosphere is crazy in there when England are playing, it's so much fun! If I am not there I will find somewhere in London to watch it and drag my sister along even though she has no idea about football!
Lucca Schlenker, Brazil
I think Brazil will do well in the World Cup because, after the last one which still makes Brazilians cry, we got a new coach. Adenor Leonardo Bacchi, or "Tite" as he's known, is doing a excellent job to make us relax. I'm so excited with that they've gone through because after four long years we wait to see our country being represented at the World Cup and it's so good! I think they have a good chance at the group stage for sure – the training matches went really well. Neymar and Marcelo are my favorites players because they are charismatic and play soccer so well and beautifully. I don't play much – I did one class, and I wasn't very good, so I stopped, but I love watching it! My grandfather was a soccer player, he played in goal. My Brazil top is probably the same as everyone's all over the world – it has Pele on the back!

Luna Solana, Spain
My favourite players this year are Isco and Marco Asensio because they are young players with a great future. But Iniesta is an example of humility and elegance within the field, he is a true football star. Spain has a very good team this year and has not lost any qualifying matches. According to the bookies, Spain is placed among the favourites to win, so I hope they get it right! I would love to be at home and enjoy the games with my father since I've learned a lot from him, but I'll probably be travelling, but I'll try to see the games where Spain plays and watch by myself.
My dad's name is Jesus Solana, also known as Chucho Solana - this is a picture of us when I was little. He played 6 seasons at Real Madrid and 9 at Real Zaragoza, he also played for the Spanish national team. I was very young when my father played but I still have memories of going to the field to seeing some games. My family has always experienced soccer very intensely, and it is very important in our lives, even now that my father is retired he is still working in the world of football. Besides, I was born just after an international match where he played, so he came running to the hospital without showering! My father retired when I was five years old. I have pictures with him on the football field, but I do not remember seeing him play. Today I watch his games on TV and I get very excited. He was a very good player.
Rubens Guez, France
I don't follow football very closely, but I like playing in summertime with my friends. During the World Cup, I will watch some of the games with them, maybe in a bar. My cousin and my Godfather love football, I also like watching matches with them. I don't want to get my hopes up, so I won't say that France might win the World Cup, but I'm going to wait and see what happens at the Group stage! I think they have a good chance. My favourite players are Antoine Griezmann, Kingsley Coman. I can't wait for this summer, it will be cool.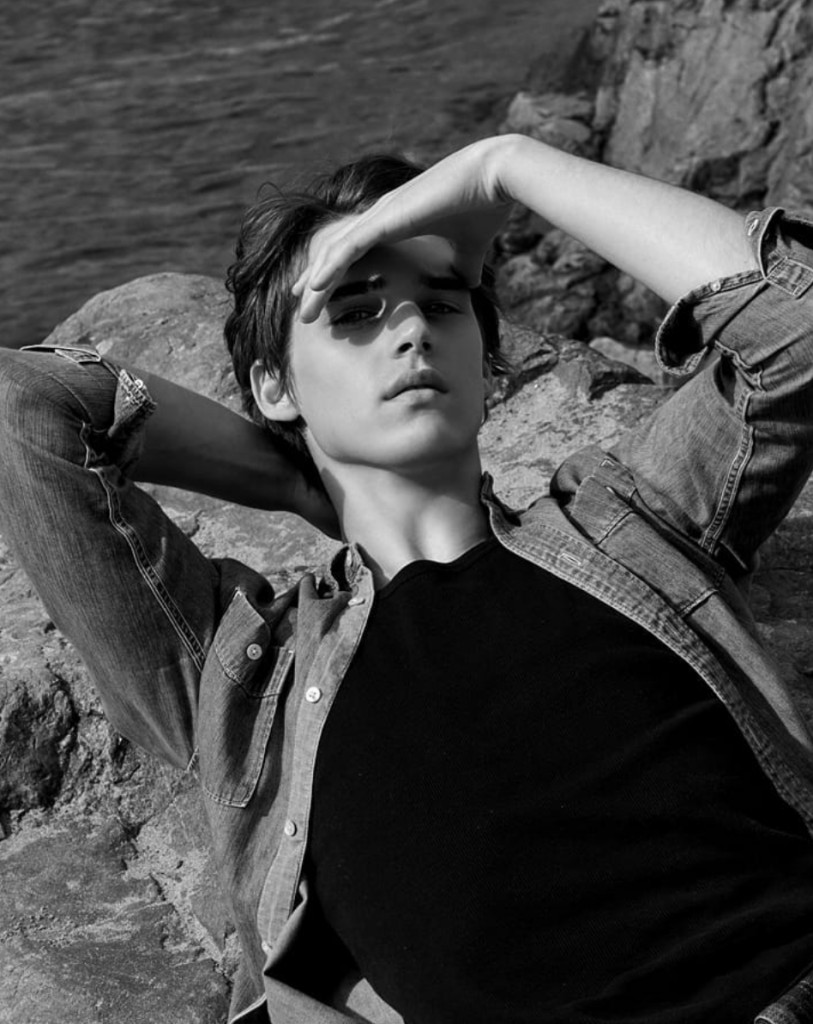 Jesper Swedberg, Sweden, Argentina and Germany
I'm super excited for the World Cup, I'm probably going to be just watching the games for a couple weeks. I follow Sweden, Germany and Argentina because I am from all of those places! I like it because it means I always have something fun to watch. I have to watch Sweden because that's where I was born! Their star player is Emil Forsberg. Germany won last year so they are going to defend their title. And they have a lot of stars in their team, I think they have a super good chance of winning. My favourite players are Messi and Cristiano Ronaldo, it's like they are from another planet. They are the 2 best footballers on the planet right now, that's why it's fun to watch them.

Alvaro Silveira, Spain
I've always been a big soccer fan and started playing when I was very young. My earliest memory is from when I was five. I kept playing for 15 years. I don't play as much anymore because of fear of getting injured. I had a pretty bad injury some time ago that almost stopped me from modelling, but it's all good now! I'm very, very excited for the World Cup! The world cup is a very special time and I follow it intensely like every other fan. I think the great thing about Spain this year is is how well the center players control the ball which I believe is the key to the team's current succes. Their defense is also very good. I have been a goalkeeper so I believe that having a good one is fundamental so I would say the stars are De Gea and Iniesta! (laughs) I would love to believe that Spain can win the World Cup.
Harriet Longhurst, England
I love the buzz and atmosphere that the World Cup brings! Some of my family are really into football, so I'm sure I'll be celebrating with them – my family are huge West Ham supporters, as that's the area they grew up in. I used to play football when I was little – in primary school, I was team captain! I like Harry Kane as he's the one who scores the goals. I don't think England will win the World Cup, but I'm sure they have a good chance of going past the group stage at least.
I was scouted at a Drake concert - it was incredible. I was walking along in the break to get some water when I felt a tap on my shoulder. I turned around all confused and then an Elite scout introduced himself. It was such a surreal feeling as it was always something I wanted to do! Outside modelling, I'm into keeping fit. For a while I stopped going to the gym and I felt so unhealthy and sluggish. Ever since getting back into it I am much more energized and feel so much happier within myself. Keeping fit is defiantly a huge passion of mine!
You might also like...