Mika Reins | 37th Elite Model Look Winner Interview
Mika Reins
is a digital creator from The Philippines who was one of four Winners of the 37th Elite Model Look World Final. Challenged to create content in our very first all-digital World Final, she impressed judges with original ideas and her sparkling personality. She is now signed to the
Culture Board at Elite World Group.
How does it feel to have won the 37th Elite Model Look World Final?
Winning the competition is honestly so overwhelming. I was super happy and I didn't know what was going to happen, but I can't wait to take my career and expand it more with the Elite World Group network. Also, I was so blessed and happy to have represented my beautiful country, the Philippines, and I think I am the first to have won the competition for my country and to represent it as well.

What was your favourite moment from the contest?
My favorite part of the competition was meeting Coco Rocha. I was so happy to have met her because never in my life would I imagine meeting her virtually. She was like a big sister and she was helping us on how to become a great model and digital creator at the same time in this time of pandemic, how the world changes and how to adapt to those changes. I really admire her, and it was a great blessing and an honor to have met her. It was so nice to have met the other mentors from Elite World Group as well. It was so nice to listen to their wisdom and knowledge about the ins and outs of the industry. Also I can't thank enough, Cameron Dallas, my mentor in the digital category.

Who was the first person you told when you won? How did you celebrate?
The first person I told about me winning was my mom, she was so happy because she has been so supportive of me throughout this story. Even my sister, my dad, my friends and my industry friends, everyone was so supportive, even the fans here in the Philippines, they were super supportive. My mom was so happy and we had to celebrate. As we had to go to a Rest House here in the Philippines that's how we celebrated. We just relaxed, gave time to ourselves. We did a spa day, it was amazing.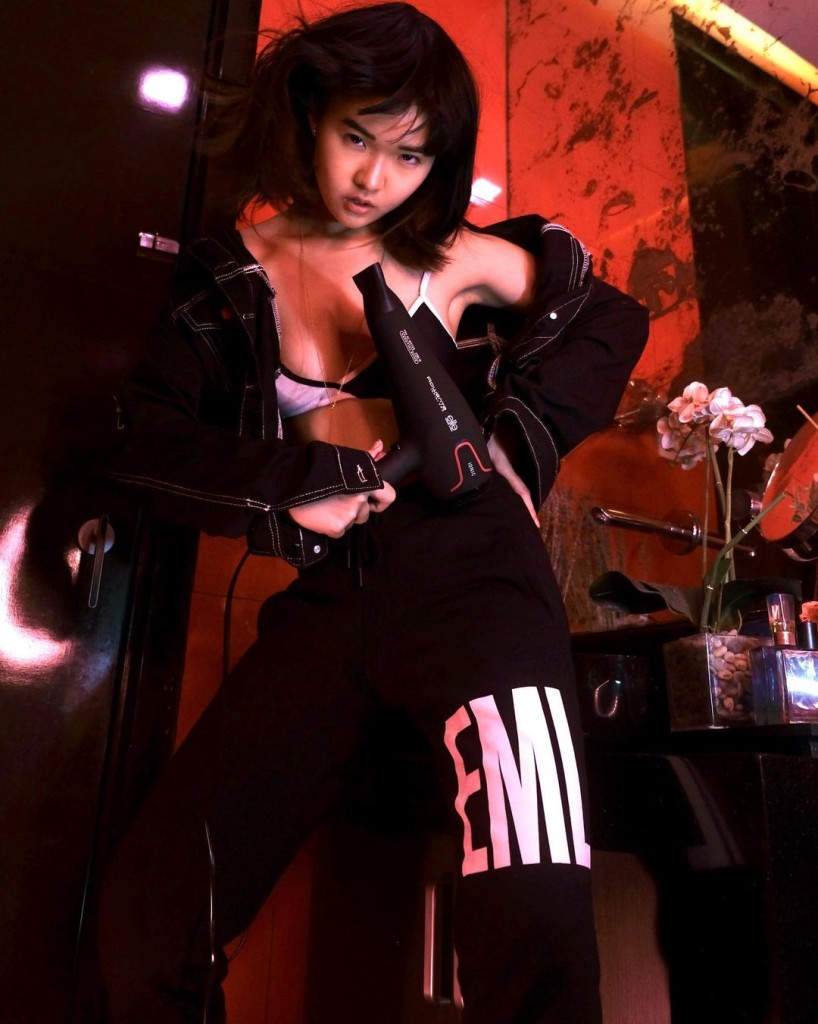 How did you hear about Elite Model Look?
The first time I heard about Elite Model Look was on Instagram. When I came across the contest, I applied online. Luckily, they picked me and invited me to be part of the 37th World Final and it was such a blessing. I never expected to get in. I just tried because what are the chances right?

In the contest, you told us that you look forward to a world lead by strong women! Which strong women inspire you?
In this contest I look forward to a world led by strong women, strong independent women, and the women that inspire me the most are honestly mothers. I look up to them because I believe they have this big thing, a big role they play for their children, for their growth, health and development. And with that growth, it will inspire them to become who they want to be today. Mothers inspire me because I myself saw how my mother nurtured me even as a little girl. She would invest all her time and effort just to develop my skills, my knowledge and my learning. And I believe I wouldn't have become the person I am today without her. All the mothers out there, they are change makers. They will change our world and they will lead the next generations of tomorrow.

What is your advice to anyone applying to Elite Model Look this year?
My advice to those who want to join and be part of the Elite Model Look competition is to really just be yourself. You don't have to pretend to be someone else. If you have your original ideas, be outspoken and share them with other people and show us how creative you are as a model, as a digital creator. I believe that anyone can be part of this competition. And you can do it you just you have to be true to yourself. Remember, they're never going to look for perfection, but potential.

You might also like...