Instagram Like A Model: Ruben Rua
Model Ruben Rua has been an Elite Model Look World Final coach since 2014. Discovered through Elite Model Look in 2005, Ruben studied media studies and is now a television presenter and social media sensation with a following of half a million on Instagram. We caught up with Ruben to learn how to break the internet with sensational content every day.
What advice do you have for the Finalists on how to succeed on social media?
Be yourself. People are looking for truth, not for perfection.

Why is social media important to being a model?
It became a tool for my work. Your social media can be the reason why you were called to a casting or even why you got a job. It's like seeing your book… clients check you on Instagram to see more of who you are before they book you. Social media can be a source of information but don't forget we are the ones who upload our life… so we choose what it looks like.

What are your tips for doing the best sponsored posts?
Follow the guidelines and the briefing, create quality content but don't forget to bring some personality… show that you were chosen not just because of your numbers or looks but also because who you are

Do you enjoy interacting with your fans?
Absolutely. I can't answer everyone, but I do my best. For example, since day one I give a like to every single comment… it was a way I found to show my followers I read and I care about what they say. It's a sign of respect. Giving attention to your followers is a sign of gratitude and most of the times a good way to evaluate feedback.

What do you do with negative comments?
I ignore them. I used to give a lot of importance in the past to negativity. I used to read all the news and it affected me a lot. Nowadays I just ignore it, and I just don't read many of them. I believe that maturity gives you that. You start to know yourself better, what's important and what´s not and you became more secure about yourself.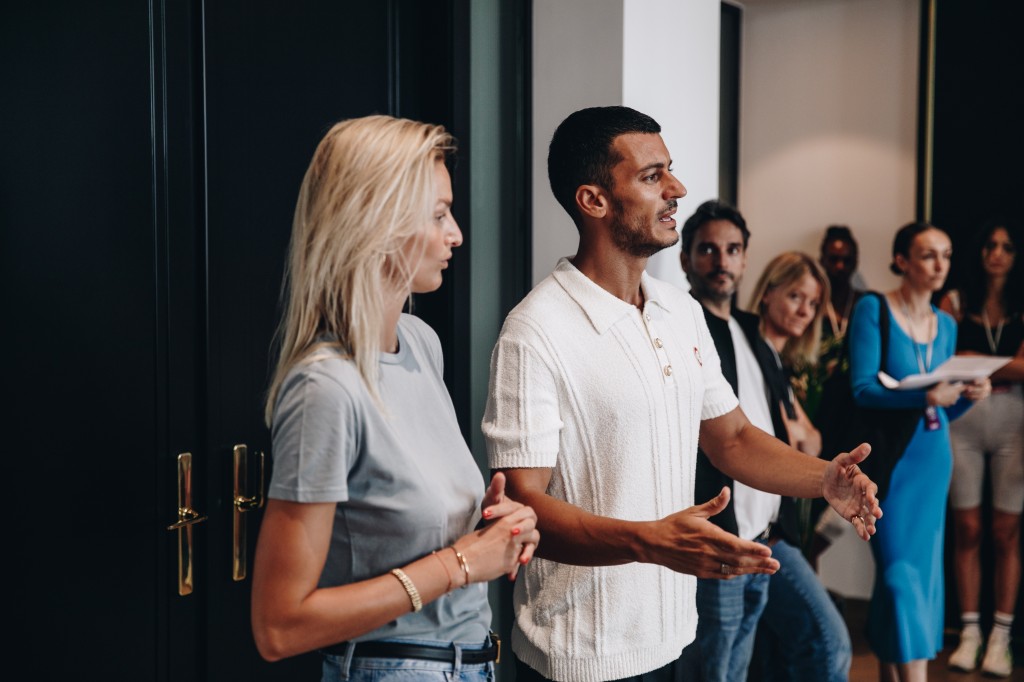 What's the secret to a great catwalk?
Make it look easy and natural. Nothing can seem forced. Stand out and capture my attention. Show me with no words how much you want to become a model.


As a former Finalist of Elite Model Look, will your experience help you to coach the Finalists?
I believe it will. I know exactly how they feel… which dreams, expectations, fears and doubts they have. Once I was literally one of them, so the identification is total. It helps me to approach all the situations. On the other hand, I was not a winner on my EML so actually, I´m a role model of someone who had built a model career without being a winner… an important symbol of hope in a modelling contest, I guess!

You might also like...