Instagram Like A Model: Michaela Kocianova
Michaela Kocianova
is a Slovakian model and former Elite Model Look Finalist. At the Elite Model Look World Final 2022, she will be coaching the women on catwalk training and more. Social media is increasingly important to the world, and to modelling - the Finalists will be taking part in digital challenges and training to improve their skills. We sat down with Michaela to find out how to Instagram like a model - how a real life supermodel projects their best image online.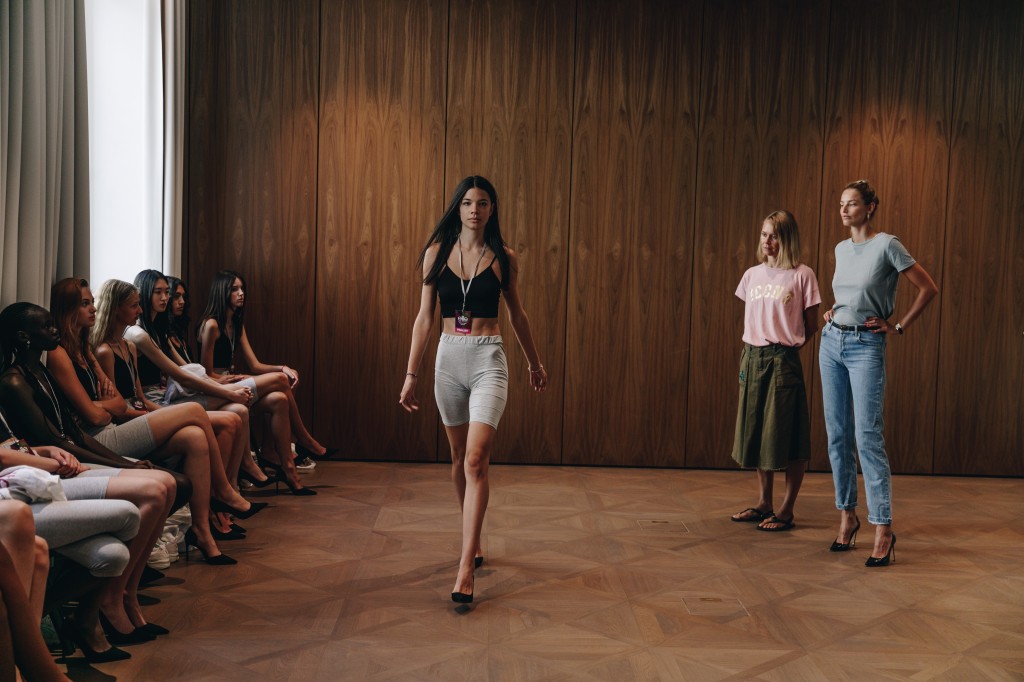 What is your secret to success on social media?
I have to say, social media is new for us too. A couple of years ago there was no Instagram or anything. I would say life was easier! I think I'm quite old school. I would say the secret of social media is showing your personal life. That's what the followers are insterested in. Show what you're doing, where you're going, what you're eating, all of that. Also showing a little bit of your work – basically everything that's happening in your life.

Has social media changed how you do your job as a model?
Yes, I think it has because some of the clients want you to also post. You have to actually think about what you post on your social media. Some posts are more edgy, some are more commercial, so you have to find the balance between those two types of post. Now clients look to your Instagram before they book you and you have to show them that you can do edgy, you can do commercial – that you have a little bit of everything. That's how I try to do it. Let's see if it works!

Do you enjoy interacting with your fans?
Sometimes I do yes! I try to talk to my followers a lot on my Stories, and I do a lot of these question-and-answer stickers – what are my beauty tips, what's my favourite clothing. If they write questions to me, you can put the answer up with some nice music. I have to say, I often don't write back to all messages, because I get a lot of DMs. I'm not sure if this is what I should be doing, but I don't do it.

How do you deal with negativity online?
I just don't look at it. Everyone can judge you for what you are doing, but if they are in your place, I'd like to see what they would do. If people write negative messages, or it's happened that people have sent pictures I don't want to see, I block them straight away. I think if you don't like it, why are you following me? Just don't look at it! It's just haters, and I have no time for this, so they get blocked straight away.
What is the best advice you received for growing your social media following?
You always have to be a little different in what you are doing. Show your personal life, what you're up to. You have to keep up with the trends and what's going on if you want to make money. Social media is important – during quarantine, social media was how we were working and making money. So it's one of the platforms you can make money and influence people – in a good way and a bad way, so hopefully only in a good way!

What is your top tip for the Finalists learning to catwalk?
It depends, I think you're not going to learn how to walk for everyone because some of the designers want a super strong walk, some want very natural – so you can't learn perfectly for everyone, but learning how to walk in a way that makes you feel good and enjoy it! When you go out there, it's a show. You have to act like you're coming out as a star, so you need to play your part. I don't have one top tip, because everyone is different, so we will teach each person what they need.

You started your career with Elite Model Look. Will this help you coach Finalists at the Elite Model Look World Final 2022?
Of course! I was also a catwalk coach at Elite Model Look 2013 in China so I will use some of my experience from that time. I feel every time I do this that the girls are very young and although I'm not a mother, my job is to help them and take care of them. We must not forget that some of them have travelled a really long way to be there. Some of them might know each other, but most of them will arrive there without any friends. But yes, my experience will definitely help me to teach them.

You might also like...