2016 National Finals Complete! France & Uk Announce Winners
Last week, the last of the Elite Model Look 2016 competition wrapped up. France and the UK were the final countries to pick their winners. In Paris on Wed 2
nd
November, 10 finalists took part in an immersive catwalk and video experience, with Marie and Etienne announced as winner. In London, 12 Finalists were photographed for an intimate photography exhibition on Thursday 3
rd
November. Tallulah and Gideon were announced as winners.
Backstage at EML France
Organiser Jennifer-May Cope with presenter Ruben Rua in France
At the French final, Organiser Jennifer-May Cope told us: "The Elite Model Look French Final was a great success. This year we went for a new concept and used video mapping to project our shootings in different fantasy landscapes which had a strong visual impact plus we had the pleasure of Ruben Rua helping to host the show! We are thrilled by our amazing winners Marie and Etienne and are excitied to bring them to the World Final! The whole group of finalists however have been signed already to Elite Paris."
Finalists await announcement of winners at EML France
Finalists celebrate after the EML France final
Winners Marie and Etienne
Exhibition space at the EML UK Final
Joshua L'Oste Challans, Organiser of Elite Model Look UK said: "For 2016, we took the competition in a bold new direction. The 12 finalists did a photo shoot in the summer, and the final images and interactive videos which were made that day were displayed at the final as an exhibition of the night of the Final. The competition this year was very strong, and we are delighted that Tallulah and Gideon will represent us in Lisbon."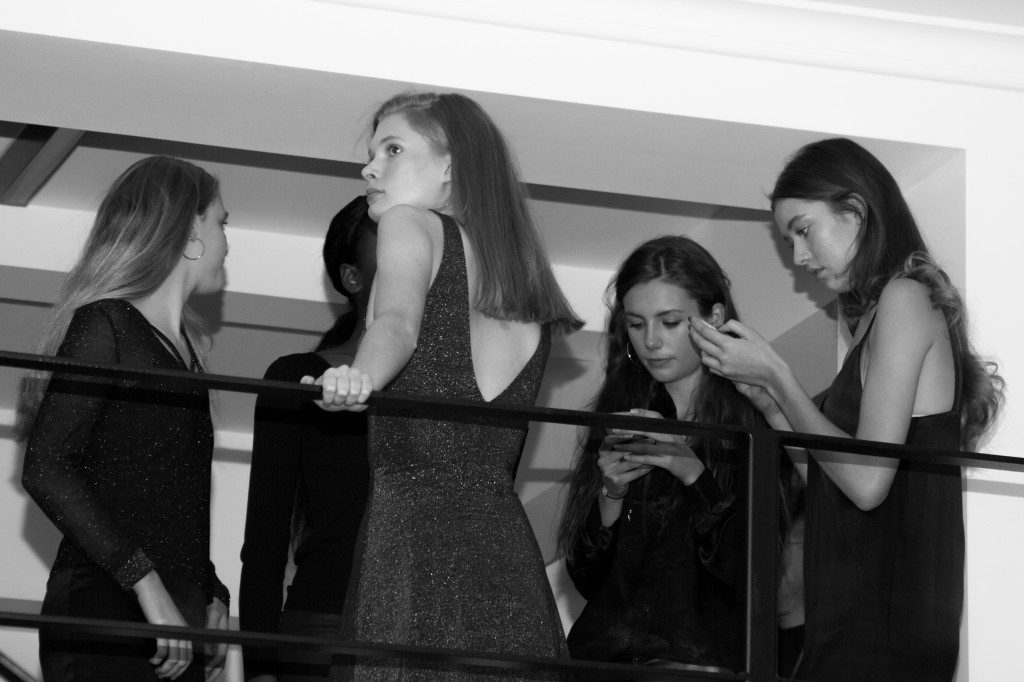 Backstage at the EML UK Final
Finalists relax at the EML UK Final
You might also like...