Modelling In Australia With Manuela Frey
One of the Top 3 Finalists at the World Final in 2012, Manuela Frey has been living in New York almost since she participated in Elite Model Look, returning to Europe regularly for work. Right now, she's over in Australia shooting for various fashion brands and magazines - we caught up with her to find out how she's getting on.
Is it your first time in Australia?
Yes! At first I was scared to come here because I thought it's the end of the world and I don't know anybody... but not at all! It was the best decision to come here! I actually know a lot of models who I met during New York fashion week and I had no idea that they're here too! I'm working a lot and Vivien's Models [Elite's partner agency] keeps me busy!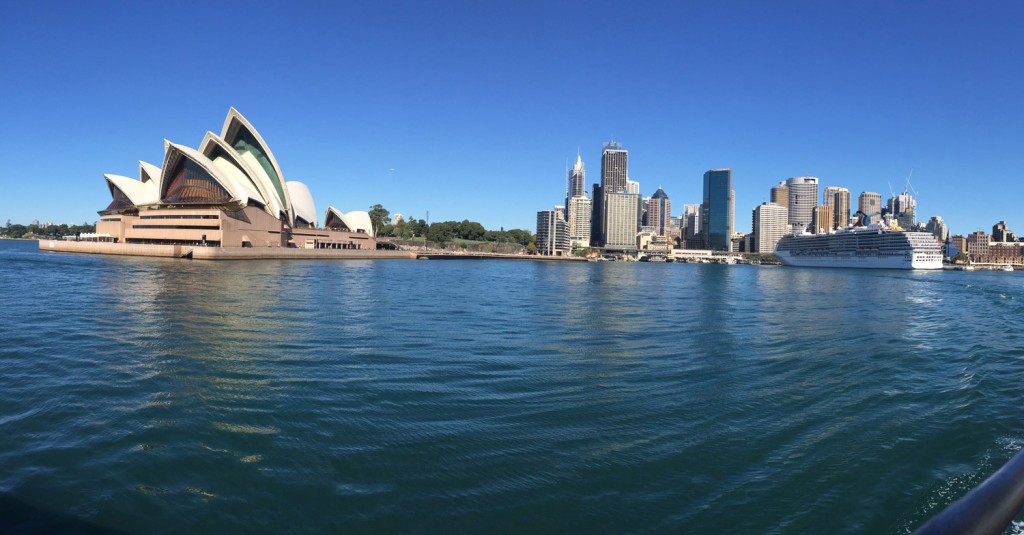 What is it like to work in Australia?
It's a dream! It's like paradise! I'm normally based in New York but Sydney is soo different! I am staying right next to the famous Bondi Beach and after my castings or work you can always find me there. It's winter here but it feels like summer. It's so hot and sunny all the time. This makes me so happy! I'm here for work but it feels like a holiday!
How long are you there for?
I'm only here for 6 weeks. After that I'm going back to New York, but I'm sure I will come back soon again. I've been doing a lot - editorials, lookbooks and I'm gonna shoot a campaign next week. I just love meeting new clients and working a lot. I'm also gonna walk in some shows for the Sydney fashion week… and you know I love shows! [laughs]
Where are you staying?
I rented an apartment for myself three minutes from the famous Bondi Beach. I didn't want go to the model apartment because I stayed in them for a year and a half and now I enjoy having my own place. I love it where I am staying! In the middle of it there is a big swimming pool. It's quite expensive but it's worth it!
What is different about working in Australia compared to elsewhere?
The clients are different. There are a lot of brands I had never heard of before. People here are all very relaxed and when they say that the job finishes at 6pm, it really ends at 6, not 9pm! If they know that you're based in New York, they all love you here!
What have you done when you haven't been working?
I went for a coastal walk along the cliffs with some of my good model friends. We walked 20 km and it was such a beautiful day! In Sydney they celebrate Anzac day where they commemorate the lives of the soldiers who died in the war. They have a speech at 6 am at the Bondi Beach. It was very interesting for me as a tourist. Almost everyone came and watched it. What else? I've also tried a lot of restaurants here! The food is delicious!
Who have you been hanging out with while you are there? Anyone you recognise from Elite?
Unfortunately I haven't seen any Elite girls, but I know that my friend Marilhéa Peillard [Elite Model Look World Final Winner 2012] also went to Sydney one year ago and she loved it too! I have met a lot of international models who I already know from the shows so it's perfect!
You might also like...